ABOUT US
OUR BOARD OF DIRECTORS
Dr. Robert P McCoy, Alaska Aerospace Board Chairman
Milton B. Keeter, Alaska Aerospace Corporation Chief Executive Officer
Tom Panamaroff, Regional and Legislative Affairs Executive at Koniag, Inc.
Larry Baker, BSI Consulting
LEADERSHIP
Aurora Launch Services has a four member Board of Directors.  The board provides policy oversight and financial direction to the company.  The Chair of Alaska Aerospace also serves as the Chair of Aurora Launch Services.  Two public Members-at-Large and the Aurora Launch Services President also serve on the board.  The two Members-at-Large serve three year terms.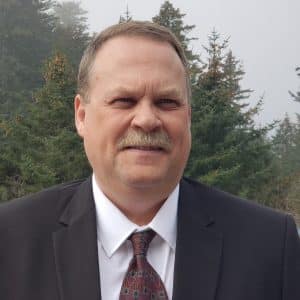 Alaska Aerospace Corporation is proud to announce the promotion of Robert Greene to President of Aurora Launch Services effective immediately.  Rob will be responsible for leading all aspects of Alaska Aerospace's subsidiary, including managing launch services to the Pacific Spaceport Complex – Alaska (PSCA) on Kodiak Island as well as other spaceports.  This move follows the planned retirement of Craig Campbell from the role in May 2020.
"Rob has proven to be a great addition to our operational team as the PSCA Spaceport Manager. I have been impressed with his quick ability to apply his airport experience and Kodiak know-how to the challenges and opportunities at the spaceport.  Promoting him to Aurora Launch Services President is a testament to his capabilities and provides important Kodiak- based executive leadership.", said Alaska Aerospace CEO Mark Lester.
Mr. Greene will continue to serve as the PSCA Spaceport Manager as he takes on his new President responsibilities. Mr. Greene is a lifelong resident on Kodiak, graduate of Kodiak High School, and former Alaska Department of Transportation Regional Superintendent.   His 21-years' experience managing the Kodiak Benny Benson
State Airport and other state airports across the Aleutian Islands made him a top candidate in 2019 as PSCA's spaceport manager. "It has been an exciting first 8-months as the PSCA Spaceport Manager. I was surprised and honored when the Aurora Launch Services Board asked me to become the company's next President. I am proud of our spaceport employees and look forward to getting to know the other Aurora staff in Anchorage and Huntsville, Alabama. We have a lot of hard work ahead of us to fulfill the potential of the spaceport, but I know with teamwork our brightest days lie ahead." said Mr. Greene.
OUR CORPORATE OFFICES