CREATE THE FUTURE OF SPACE ACCESS
Working at Aurora provides a wide range of career opportunities to help define the future of spaceport operations.  Whether you're a mid-career aerospace professional, seeking new challenges in the new space economy, or a semi-retired experienced space professional looking for occasional work, Aurora Launch Services offers several opportunities.  Aurora employees enjoy competitive pay, paid time off, flexible work schedules, and benefits.
Check out our open positions below.  If you don't see something that is a perfect fit and are interested in joining our team, please send us your resume and a short note why you're interested in a career at Aurora Launch Services.

Contract Specialist Aurora Launch Services (ALS): Aurora Launch Services is a wholly-owned subsidiary of Alaska Aerospace, established to provide low cost, highly reliable launch services on a contract basis to both government and commercial space launch customers worldwide. The company is headquartered in Anchorage, Alaska, co-located with Alaska Aerospace. Position Description: Under the direction of the …

Senior Accountant Aurora Launch Services (ALS): Aurora Launch Services is a wholly-owned subsidiary of Alaska Aerospace, established to provide low cost, highly reliable launch services on a contract basis to both government and commercial space launch customers worldwide. The company is headquartered in Anchorage, Alaska, co-located with Alaska Aerospace. Position Description: Provides management with financial …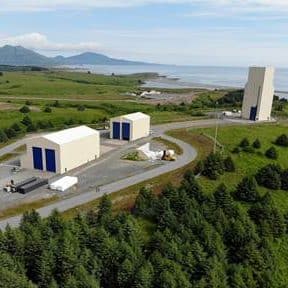 Maintenance Technician (Level I – IV) Aurora Launch Services (ALS): Aurora Launch Services is a wholly-owned subsidiary of Alaska Aerospace, established to provide low cost, highly reliable launch services on a contract basis to both government and commercial space launch customers worldwide. The company is headquartered in Anchorage, Alaska, co-located with Alaska Aerospace. Position Description: …